YOUR FULL-SERVICE AGENCY
FULL-SERVICE REPRESENTATION AGENCY IN SCANDINAVIA & FINLAND
Category:
Event Management, Marketing, PR
A NEW PLATFORM FOR THE SCANDINAVIAN TRAVEL INDUSTRY
CHALLENGE
The travel industry is changing rapidly and at this moment there is no place for the people working in or closely with the travel industry to meet, network and discuss the impact of these challenges ahead.
APPROACH
Atlantic Link has created a platform where we can do just that: Travel Insights. Travel Insights is a recurring event series that puts the spotlight on some of the major challenges facing the travel industry. At each event, we invite external experts to share their insights and refreshing perspectives on how to drive positive change in our industry. Travel Insights is supported by a series of industry partners and media partners.
RESULTS
The first Travel Insights event focused on sustainability and attracted more than 150+ travel industry professionals.
Previous Events: Sustainability and Travel
Why Sustainability and Travel?
Right now, sustainability is a buzzword across all industries. But how is this movement and new consumer demands affecting the travel industry and what changes should we make to meet these demands? More than 100 participants in and around the travel industry joined us when Travel Insights opened its doors for the first time and discussed Sustainability and Travel.
Scandinavia: The Epicenter of Sustainable Travel
Miriam Zesler, TV2 News, guided the participants through two hours of inspirational presentations and constructive debate, delivered by a broadly composed team of presenters and panelists. We talked trends, flight comb, the "Greta effect" and why sustainability is good business. Epinion presented a brand-new consumer analysis showing how sustainability is affecting travel behavior.
Meet our Presenters and Panelists
Lifestyle expert and partner in MäRK, Flemming Møldrup, Managing Director in The Social Business Company Tania Ellis and Mille Marcussen from Epinion were keynotes. They were joined by Claus Nielsen, Sinatur Hotel & Konference, Henrik Specht, RID – Rejsearrangører i Danmark and Kåre Press-Kristensen, Rådet for Grøn Omstilling in a panel discussion.
Thank you to our Partners and Sponsors!
Travel Insights is arranged by Atlantic Link in partnership with MCH – Messecenter Herning and Vagabond. We would like thank the sponsors of the premiere edition of Travel Insights – 'Sustainability and Travel': Epinion, Kursuslex, Sinatur Hotel & Konference, and DK4.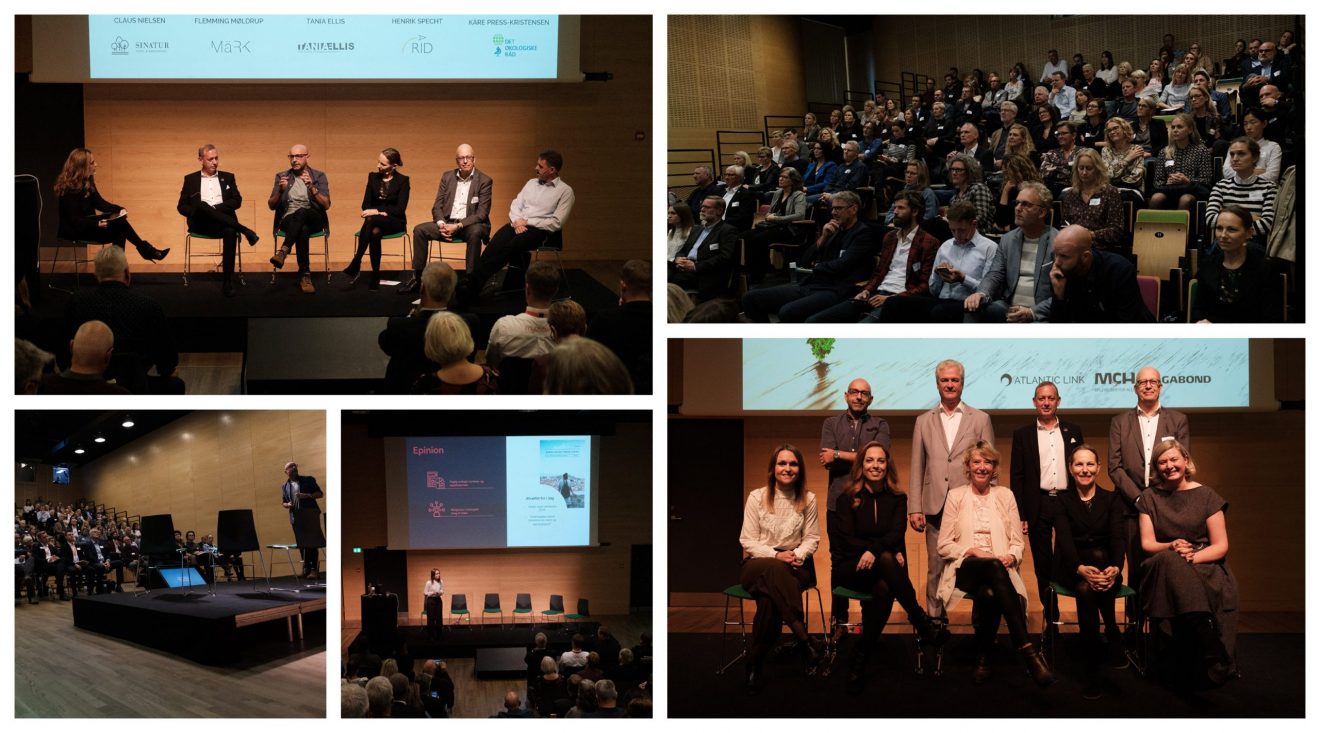 Receive more information about our destinations and travel products
Since 2000, some of the world's most beloved destinations and
hospitality brands have trusted us with growing their business.








Atlantic Link Is a Proud Member Of
DBTA
Danish Business Travel
Association
IAGTO
International Association
of Golf Tour Operators
PATA
Pacific Asia Travel
Association
SBTA
Swedish Business Travel Association
Travel Agency Association
(Scandinavia)
Travel Writers Association
(Scandinavia)
USTA
U.S. Travel Association