GROW YOUR SALES
FULL-SERVICE REPRESENTATION AGENCY IN SCANDINAVIA & FINLAND
Category:
Strategy, Marketing, PR, Sales
Tourism Development in Denmark
CHALLENGE
For generations, Northern Denmark has been a treasured destination for Danes and Germans alike. Every summer, they flock to the northernmost part of Denmark to experience its unparalleled nature, traditional Danish culture, and local gastronomy. But aside from its closest neighbors, Northern Jutland was a well-kept secret. Something a local group of private-public players wanted to change.
SOLUTION
The group commissioned Atlantic Link to lead and execute a tourism development project to release some of the untapped tourism potential of Northern Jutland. The aim: To increase international exposure and attract new visitors to the region.
Since October 2019, Atlantic Link have arranged a series of FAM trips to educate key players within well-defined target markets and segments about the destination. And this is just the beginning.
RESULTS
See outline of activities below and please contact our team for detailed information about the itineraries and to learn more about your opportunities to work with us on similar projects.
Please contact our team for detailed information about the itineraries and to learn more about your opportunities to work with us on similar projects.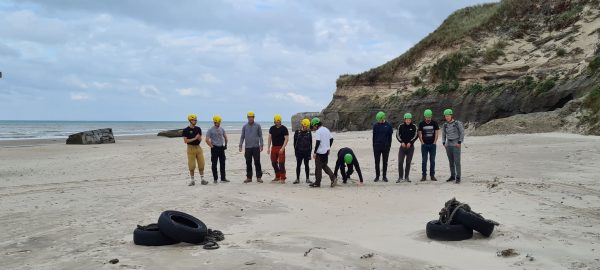 PROMOTING DENMARK DURING A PANDEMIC, 2020
Following the challenges of the travel restrictions as a direct consequence of the Covid-19 pandemic, visitation will inevitable be affected in the near future. At Atlantic Link, we are working on new opportunities to increase visitation to local regions and destinations from markets such as Denmark, Sweden, Norway, and Germany.
Based on a project in 2019 between a private/public initiative in Northern Denmark and Atlantic Link we continued the collaboration during summer 2020. The success of this domestic project has inspired to a similar project in Southern Denmark as well, collaborating with Inspiring Denmark, Region Syddanmark (Region of Southern Denmark) & Destination Nord (Northern Denmark). The main focus is on MICE and leisure groups, aiming to inspire travel between September and May, and to investigate and map out the potential for Meeting and Incentives in the provincial part of Denmark. The role of Atlantic Link is to prepare a strategy and lead the process in delivering an evaluation with recommendations for further growth.
FAM TRIP OCTOBER 2-7, 2019
In 2019 NY Times named Aalborg as a must-visit destination in 2019. Around the same time President Trump and former President Obama was scheduled to visit Denmark, which meant that there was great attention on Denmark and Northern Jutland from the U.S. The United States was already identified as an attractive remote target market for Northern Jutland and the timing to do a sales activation in the market was perfect. In record time, Atlantic Link hand-picked 20 relevant American travel agents and invited them on a FAM trip to Denmark. The trip consisted of 3 theme-based itineraries showcasing the strong suits of the region: 'Culinary', 'Art & Culture', and 'Outdoor & Active'. The aim of the FAM trip was to make the Northern Jutland product avaliable to american travelers and encourage them to include the destination as part of their itinerary to Europe or Scandinavia.
Culinary Itinerary
The culinary itinerary focused on what makes the region unique in terms of culinary offerings. They witnessed a fish auction, went on an oyster safari, visited a local distillery and ate their way through local specialties.
Art & Culture Itinerary
World class museums, Danish architecture and historic landmarks dominated the Art & Culture itineraries. A visit to Lønstrup gave them the chance to meet with local artists, but they also discovered the heritage from the Vikings.
Outdoor & Active Itineray
This group got to experience the regions unique landscape on hikes, bike rides and from the back of a horse. Fosdalen, Rebild Bakker, Raabjerg Mile and Grenen were among the highlights.
FAM TRIPS JUNE, 2020
When the Covid-19 pandemic hit worldwide, Atlantic Link identified new opportunities for Northern Jutland. Travel restrictions will inevitably affect visitation from overseas markets for 2020/2021, but several opportunities to increase visitation to the region from markets such as Denmark, Sweden, Norway, and Germany presented themselves.
To continue to maintain and increase visitor numbers to the region during this critical time, Atlantic Link organized two FAM trips in June 2020. One for Danish MICE and incoming agencies (June 10-12) and one for Danish leisure and incoming agencies with a special focus on leisure groups and the FIT segment (June 20-22). The aim of the FAM trips is to increase group and FIT business to Northern Jutland short term (2020/2021) and outside high season.
Both groups followed a 2-day program targeted for each specific segment showcasing the strong suits of Northern Jutland. The timing of the FAM trips was ideal as many agencies are currently using the slowdown caused by Covid-19 for product development, so they are able to offer new, relevant, and safe travel destinations to their respective target groups. Alreday a few weeks later we see that the product is avaliable to clients to booking!
MICE FAM (June 10-12, 2020)
The group of MICE and incoming agents from Egencia, Travelsense, Ovation, Alfa Travel, Tour Partner Group, Holstebro Rejsecenter, and FCM with Søren Svendsen, CEO, Aalborg Lufthavn, Rikke Mølgaard, CMO, Aalborg Lufthavn, and Karin Gert Nielsen, CEO, Atlantic Link.
Leisure FAM (June 20-22, 2020)
The group of leisure and incoming agents from Albatros Travel, Spies Rejser, Mangaard Travel Group, Vitus Rejser, Delta of Scandinavia, Balder CPH, and Aktiv Ferie with Karin Gert Nielsen, CEO, Atlantic Link.
Receive more information about our destinations and travel products
Since 2000, some of the world's most beloved destinations and
hospitality brands have trusted us with growing their business.








Atlantic Link Is a Proud Member Of
DBTA
Danish Business Travel
Association
IAGTO
International Association
of Golf Tour Operators
PATA
Pacific Asia Travel
Association
SBTA
Swedish Business Travel Association
Travel Agency Association
(Scandinavia)
Travel Writers Association
(Scandinavia)
USTA
U.S. Travel Association