GROW YOUR SALES
FULL-SERVICE REPRESENTATION AGENCY IN SCANDINAVIA & FINLAND
Category:
Event Management, Marketing, PR, Sales
Event Management from A-Z
Atlantic Link is the leading representation agency in Scandinavia and Finland. In fact, we are the only full-service agency in the region to offer sales, marketing and PR all under one roof. We are experienced in organizing and executing events for the trade and media across the region.
HOW WE WORK
We organize and execute sales missions, road shows, workshops, roundtable meetings, fairs and in-house trainings for the travel trade, as well as press events and press conferences for media. We organize Scandinavia's largest USA Travel Show with +70 exhibitors and +300 buyers and media attending each year.
We have a large network of travel trade and media in Scandinavia and Finland and a unique insight to the Nordic region, making us able to tailor each event to match your needs and desires. We have good relations with venues across the region making us able to identify the right location for each event and negotiate good rates on your behalf.
We handle everything from invitation to post report. We set up customized flows of invitations, reminders, and thank you emails to particpants and handle registration online. We have have attention to every little detail during the planning process and work closely with the venue to make sure that the event is executed successfully.
Meliá Hotels International
For the third consecutive year, we organized two events for the international hotel chain, Meliá Hotels – one at Hotel D'angleterre in Copenhagen and one at Grand Hotel in Stockholm. At each event, we hosted 100 MICE agents for a workshop where 16 Meliá hoteliers gave in-depth presentations of their properties. The participants also enjoyed a delicious dinner buffet and 10 lucky winners won stays at Melia properties.
Caribbean Tourism Organization (CTO)
At two breakfast sessions in Copenhagen and Stockholm and an afternoon event in Helsinki, the CTO delegation engaged with relevant trade buyers. Each event included a presentation with updates from the destinations followed by a workshop. During the workshop clients mingled with the delegation, creating an optimal atmosphere for networking and one-on-one meetings. After the workshop, each event ended with a prize draw.
Kimpton Hotels & Restaurants
During a three-day sales mission, a delegation spread the #KimptonLove and promoted their properties to key clients in Copenhagen, Helsinki and Stockholm at in-house trainings and evening receptions. The concept of the events were strongly inspired by the Kimpton signature wine hour. We invited participants to take part in wine yoga, as well as an informal workshop, and a prize draw and enjoyed an organic buffet and plenty of good wine.
Philadelphia CVB
The aim of the sales mission was to strengthen the ties between relevant travel and tour operators in the region and the Philadelphia tourism office. In four days, the delegation met with more than 100 travel agents from Denmark, Sweden and Norway to give an updated and in-depth presentation about Philadelphia. We organized a full program including one-on-one sales calls, evening workshops and lunch & learn sessions.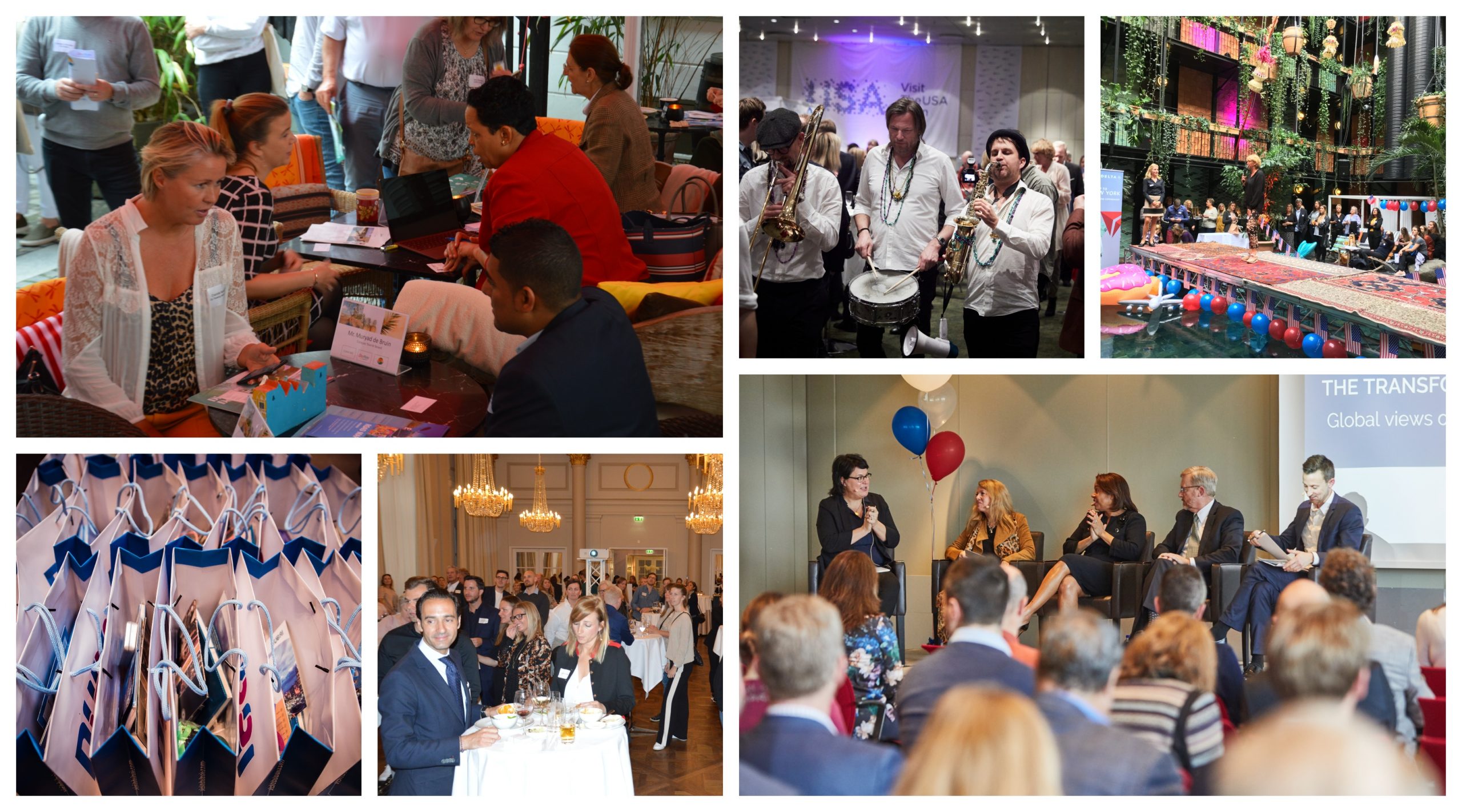 Receive more information about our destinations and travel products
Since 2000, some of the world's most beloved destinations and
hospitality brands have trusted us with growing their business.








Atlantic Link Is a Proud Member Of
DBTA
Danish Business Travel
Association
IAGTO
International Association
of Golf Tour Operators
PATA
Pacific Asia Travel
Association
SBTA
Swedish Business Travel Association
Travel Agency Association
(Scandinavia)
Travel Writers Association
(Scandinavia)
USTA
U.S. Travel Association