HIGHLIGHTING SUMMER ACTIVITIES IN A SKI PARADISE
CASE
PRESS TRIP  – HIGHLIGHTING SUMMER ACTIVITIES IN A SKI PARADISE
CHALLENGE
With the purpose of showcasing Val Gardena as a year-round destination Atlantic Link arranged a group press trip for Danish media highlighting hiking and biking during summer.
Dolomites Val Gardena is a popular skiing spot in Northern Italy for Nordic travelers. But these beautiful mountains and the valleys of Selva, St. Christina and Ortisei also offers a lot of summer activities such as hiking trains, mountain biking and cultural activities.
SOLUTION
The solution to bring summer activities in Val Gardena in Nordic media Atlantic Link set up a group press trip with both large national media as well as local media. That way we cover the whole of Denmark and reach different kind of households.
Together with Dolomites Val Gardena we created a program that would fit well for a group of journalists in a way were both outdoor activities and time for own research were a big part of the program.
Even though the press trip mostly focused on outdoor, the journalists got the full package of Val Gardena with visits to local restaurants, spa at the hotel and visiting churches and cultural city walks.
RESULTS
Following the press trip a total of 28 articles were published in print and online with different topics and approaches. The articles approached summer in Val Gardena different ways which brings light to the diversity of activities in Val Gardena. While the outdoor aspect of the trip was the main theme for all articles, culture, people, food, and hotel experiences were also a big part of the stories.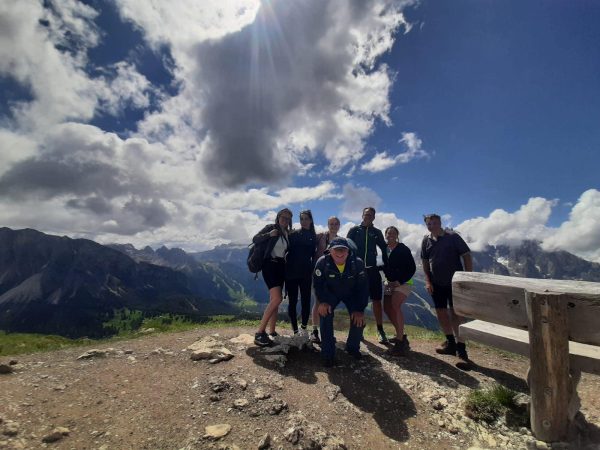 Receive more information about our destinations and travel products
Since 2000, some of the world's most beloved destinations and
hospitality brands have trusted us with growing their business.








Atlantic Link Is a Proud Member Of
DBTA
Danish Business Travel
Association
IAGTO
International Association
of Golf Tour Operators
PATA
Pacific Asia Travel
Association
SBTA
Swedish Business Travel Association
Travel Agency Association
(Scandinavia)
Travel Writers Association
(Scandinavia)
USTA
U.S. Travel Association